New Age
New AGE is a design program for developing therapeutic recreational facilities in conjunction with attractive greenscapes. The concept originated within the green industry where recreation areas are designed for golf courses and sports fields. While community park and recreation areas are often targeted to teenagers and young adults, the New AGE program is specifically focused on improving the health and quality of life of older adults who are living independently, in retirement communities, or in convalescent facilities, providing a green alternative to indoor health clubs and physical therapy settings.
The New AGE concept is significantly advanced beyond the historical design of parks.
Facility Information
Each facility will provide an enriched environment that is designed to maximize the physical well being of aging adults.
Facilities should be friendly, attractive, green environments that provide opportunities for strengthening, stretching and flexing, and cardiovascular conditioning.
The design, building, and testing of active green environments requires a multidisciplinary approach, utilizing the expertise of horticulturists, landscape architects, environmental engineers, health care professionals, and kinesiologists.
Photos of the New AGE in Clark Lindsey Village (Urbana, IL, USA) . Launched on 22 September 2008.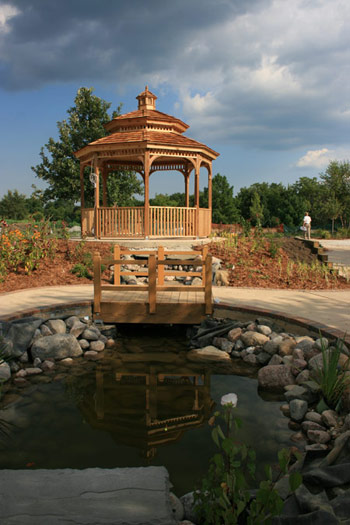 Gazebo
Bench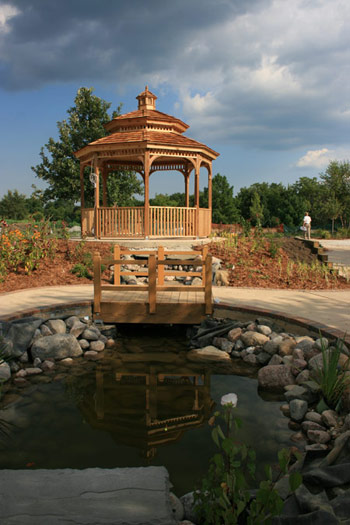 Gazebo at night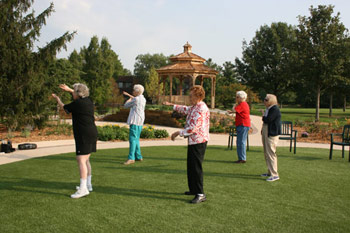 Women exercising in a park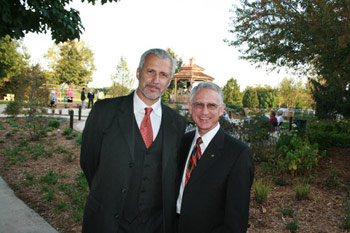 Wojtek Chodzko-Zajko
Bars
Crowd listening to speaker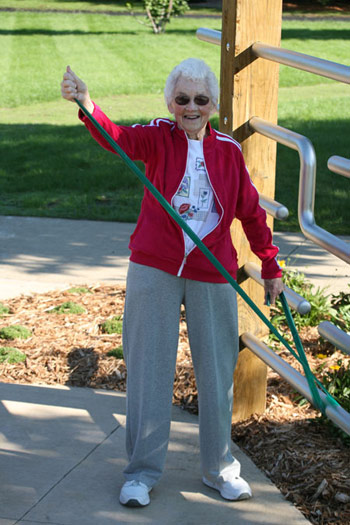 Elderly woman exercising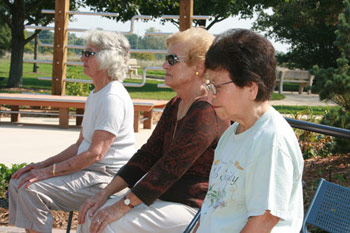 Women sitting on a bench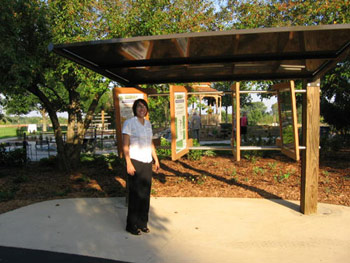 Woman standing